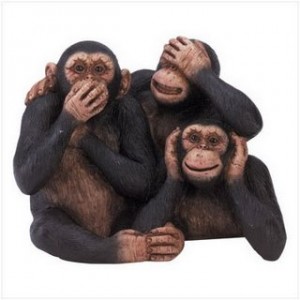 The "3 Ms" running for "re-election" on the Clinton Township school board are an embarrassment:
Kevin Maloy
Rachel McLaughlin
Dan McTiernan
Hundreds of their campaign signs are all over town. The three incumbents have ganged up as a "team" to run against just one other candidate, Jill Setaro, for the three 3-year seats.
The 3 Ms have now out-spent every school board campaign — to block one new candidate from getting elected.
Editorials About The 3 Ms' Record
In recent months, the press has had a field day with the board of education these "3 Ms" have turned into a mockery:
Express Times: Clinton Township School Board should have been punished for Sunshine Law violations
Hunterdon Review: Taking Sunshine Seriously
Hunterdon Democrat: Sunshine Serves Many Purposes
The Unelected 3 Ms
Keep in mind: The 3 Ms were never elected in the first place. All were apppointed to fill vacant seats. Rachel McLaughlin ran twice before but was rejected both times by voters.
Why didn't they just run as individuals?
What are they "protecting" by runnning as an incumbent gang?
What do they have against Setaro, who now has to buy signs and "wage" a campaign for a school board seat?
The 3 Ms: Politicizing School Elections
The 3 Ms have now politicized school board elections. Last February, they decided to eliminate school budget elections and to move school board elections to November, supposedly to encourage more people to run for school board. All they did was make it easier to politicize the campaigns — and to block newcomers. This, after Maloy gave a speech about how school board elections should not be political. So, why does Maloy now feel he has to join up with the other Ms to lock out a new person who'd like ot serve on the board?
It's hard enough to get people to run for the board. This is how the Ms welcome newcomers?
The 3 Ms' Record
Maloy, McLaughlin, and McTiernan have a record of supporting the misrepresentations, meeting violations, and bullying of board president Jim Dincuff, and pretending that the most criticized school board in New Jersey is doing just fine.
The 3 Ms continue to violate state law after Hunterdon County Prosecutor slams the board of education for multiple violations of the Open Public Meetings Act: Scofflaw School Board Just Can't Obey The Law: Dincuff's crew is a mockery
Vote Against 3 MMMbarrassment
Give a newbie a chance — and send a message that you want this school board cleaned up. Vote for Jill Setaro. And then write in two other names to send a signal to the inbred crowd that most of our board members have become. It's getting tiring watching violations of New Jersey law committed by the board (as found by the county prosecutor) — and now watching them run for re-election "on their records."
The 3Ms are an MMMbarrassment — and so is ganging up on one other candidate in a Clinton Township school board election!
: :