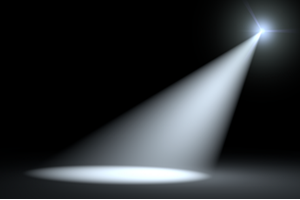 Yesterday morning the N.J. Water Supply Authority reopened Route 629 over Round Valley Reservoir following months of public outcry. A caravan of 20 vehicles took a drive over the road late in the afternoon, celebrating the success of local activists intent on reopening the road.
Following a series of exposes published here over the summer, it was those activists that forced the hand of the NJWSA.
However, the NJWSA has issued no official statement that Route 629 will remain open. In fact, the only relevant official statement the agency has made is that it continues to work on "updating" a secret report that will justify permanent closure of the road for "security reasons."
(Video courtesy of Jonathan Kinkel)
No statement from NJWSA
The Hunterdon County Commissioners recently announced the reopening of 629 and asserted that the NJWSA would not close the road again. However, NJWSA — owner and operator of the Round Valley Reservoir dams and dikes — has not issued any official statement that it has abandoned its ongoing efforts to close 629 permanently. There is no announcement on the NJWSA's website or in its Round Valley Updates page.
Wise bureaucrats go silent during times of public uproar… but keep working like busy bees "in the back room" while the public stops paying attention.
NJWSA works on "update" to study that will support permanent closure of Route 629
In July NJWSA claimed its decision to close the road permanently was "based on recommendations identified in a [2012] report prepared by U.S. Department of Homeland Security and U.S. Army Corp of Engineers in coordination with N.J. Department of Environmental Protection's Bureau of Dam Safety."
But the NJWSA continues to refuse to release the 10 year old report to the public. It has reportedly provided a copy of the outdated report to Clinton Township Mayor Brian Mullay, instructing him that the report was to be kept secret.
NJWSA said it already had the official support of NJDEP.
Homeland Security denies involvement
The NJWSA stated during the summer that they were working with federal agencies to "update" the old dam security report, which they expect will justify plans to permanently close 629.
There is no indication that the study update is not proceeding.
But was the federal government actually in support of the permanent road closure "for security reasons?"
Congressman Tom Malinowski made a surprise visit to the NJWSA in early August. That visit seems to have confirmed what was revealed in internal documents obtained under the Sunshine Law: U.S. Homeland Security had no involvement in the decision to close 629 permanently for "security reasons" as NJWSA Executive Director Marc Brooks repeatedly claimed.
Internal e-mails obtained by ExMayor.com seem to confirm it.
Reprinted from Documents reveal scramble for last-minute justification of route 629 closing
July 6-7
DEP's John Kale asks Department of Homeland Security whether it knows "of any document that says roads should not be placed on high hazard dams in particular ones that are on the critical dam list?"
DHS responds "No, it is up to the owner/operator to determine what are acceptable risk to them and what protective measures if any they want to implement to protect their facilities. All of our documents are voluntary guidelines and best practices for suggested risk mitigation, protective measures, etc."
In other words, despite the 2012 report, DHS will not comment on a specific site or road. Nonetheless, WSA claims on its website that the old DHS "report" is the basis for closing the road. View doc
More simply, it seems the NJWSA had been lying to the public. While Malinowski's office made no statement about what transpired in the meeting, an aide confirmed that his office is routinely advised in advance by Homeland Security prior to any activity in his district. There was no record of any such notice of Homeland Security's involvement in the planning of the road closure.
It does not seem unlikely that Malinowski, who is on the Congressional Homeland Security Committee, cautioned the NJWSA about misrepresenting the Department of Homeland Security's involvement in its plans.
Planning for permanent road closure appears to continue
Just a few days after Malinowski's visit, the NJWSA put everything on hold.
On August 8, MyCentralJersey reported that "The New Jersey Water Supply Authority has paused a request for Hunterdon County to close Route 629 around Round Valley Reservoir until an updated study is completed on possible security concerns."
Reporter Mike Deak's article went on to say: "the authority's Capital Projects Committee has recommended an update to that study. The authority has begun discussions with the state Department of Environmental Protection, the New Jersey State Police and Homeland Security about updating the study. Until that study is completed, the authority will hold off asking the Hunterdon County commissioners to close the road."
The NJWSA has never officially stated that its original plans have changed, only that it is holding off.
Playing the public relations game
Read the reports about Commissioner Lanza's meeting with NJWSA Executive Director Marc Brooks:
Lanza said that Marc Brooks, the Authority's executive director, agreed to study long-term security enhancements that do not involve the road's closure.
Studies. Not promises. Not a commitment. It may seem "clear" that NJWSA has committed to not closing Route 629, but that's not what Lanza said to the press, and the NJWSA has continued to play the public relations game it has played throughout this debacle.
Again and again, the NJWSA's "positions" and "statements" about 629 have appeared  unofficially and second-hand on online news outlets, on the Clinton Township website, and now in second-party reports from a county commissioner. The NJWSA has studiously avoided publishing official statements of its own, so it always has plausible deniability.
It's an old PR trick: Don't say anything yourself; let others say what you want the public to hear, then go about your business. The NJWSA has not officially stated that it will not permanently close Route 629 over Round Valley Reservoir.
Will there be another roadblock on Route 629? Drive carefully.
: :