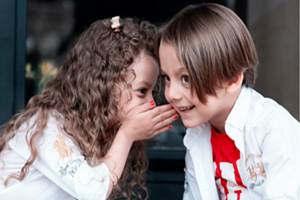 Even after two humiliating blunders in 2022, Clinton Township Mayor Brian Mullay still doesn't get it. His job is not catering to powerful special interests like ExxonMobil or state agencies. It's protecting his town and the interests of his citizens and taxpayers. All he has to do is use existing township land use regulations to do it. Yet the mayor continues to be seduced by the intoxicating attention of special interests and developers that are always drooling at the township's door for political favors.
Humiliation
The first humiliation was Mayor Mullay's enthusiastic submission in 2022 to the New Jersey Water Supply Authority, which deputized him as the official bearer of bad news about the permanent closure of Route 629, a critical road corridor linking east and west sections of the township.
Water Supply Authority officials easily impressed Mullay by awarding him a hard hat and giving him a tour of the Round Valley Reservoir dam that Route 629 traverses. Then they conferred on him a fantastical "security clearance" that he brandished when he explained to the public that the "reasons" for the road closure had to do with "dam security issues" he could not discuss publicly. Only he knew what these secret reasons were and "they satisfied me."
Meanwhile, thousands of township and neighboring residents worked tirelessly for months to get the facts Mullay failed to obtain for himself. The Authority claimed U.S. Homeland Security wanted the road closed. But internal Authority documents obtained by citizens under the sunshine law, and a visit to the Authority by Congressman Tom Malinowski, revealed the only "secret" was that it was all untrue. After months of public protest the gates erected across Route 629 quickly came down and the road was reopened. It's hard to say who was humiliated more: Authority Executive Director Marc Brooks, or the mayor.
Secret plans, secret deals at the top
Second was Mullay's naïve agreement last October to allow ExxonMobil to regale the public with its plans for a 4 million square foot warehouse — the third largest in North America. This episode not only humiliated the mayor; it revealed and highlighted his stunning ignorance of zoning regulations and his willingness to be driven by special interests right past his obligations as mayor.
The township's zoning code specifically prohibits warehouses on Exxon's property, yet Clinton Township's top official had been meeting secretly with Exxon about its warehouse plans for eight months during 2022.
Clearly, Exxon's crack team of lawyers, engineers and planners know the township's zoning code — that's why they didn't bring a non-conforming warehouse application to the planning board. Better to do an end-run around the regulations and get the mayor, who apparently didn't know or didn't care about the zoning code, to sponsor  a huge council meeting at a local school auditorium so Exxon could put on its show for the public. Better to take a chance convincing the public to support a waiver to the regulations for Exxon than to try this before the planning board.
In an embarrassing turn of events, the New Jersey Highlands Council notified Mullay it had learned about the scheme, and warned him a warehouse at Exxon would never be permitted. Humiliated once again by his failure to protect the rights of his citizens while kowtowing to Exxon, Mullay shamelessly announced the "good news!" that was old news he'd never bothered to read — the township's zoning code and the Highlands Regional Master Plan. Chalk up a win! After months of "talks," the mayor would call Exxon and cancel their big presentation!
If at first you fail, try the mayor again
Does that story sound familiar? Keep in mind — it happened a year ago. It's happening again.
One would think the mayor learned not to cede control of the township council's official pulpit — a council meeting — to an external special interest, but Mullay has once again done just that.
Undaunted by public opinion and two striking humiliations, Mullay has continued to meet with Exxon about its development plans. And just last week the mayor announced that Exxon has once again asked him to set up a big venue where Exxon will make a "presentation" to the public about its development plans — rather than make an application to the planning board.
And, once again, the mayor's got a secret. He has not only endorsed Exxon's "presentation" — he has categorically refused to disclose to the council what he learned about it in months of secret discussions. He wants the council to enter the meeting without any agenda or details from Exxon. He told them to "think of some good questions" — because he "doesn't know" what Exxon will talk about.
It's easy to conclude that Exxon instructed the mayor to keep everything a secret.
Manipulating the public and the council
We don't know what deals the mayor may have made with Exxon, but we do know he's easily impressed by powerful people who need someone to advance their special interests against those of the township's residents.
A basic rule of business is, Never agree to a meeting without first getting a written agenda. It's also said one should never go into a gunfight with just a knife. Mayor Mullay isn't even bringing a knife to this fight. In fact, he's leading the council into this meeting with both hands tied behind their backs by refusing to give them an agenda and details of Exxon's forthcoming dog and pony show.
On his Facebook page the mayor says:
"This is strictly an opportunity for ExxonMobil to hear our community's perspective on this important issue."
One council member has noted that without a written agenda in advance, without knowing exactly what the issue is before the meeting, there's no way for the council or the community to provide their perspective. An agenda and a written proposal are a must. Without these, the mayor's invitation to this mystery meeting is a manipulation of the council and the public.
The mayor and Exxon have a secret
Manipulating the public (not to mention the council) into attending a mystery presentation by Exxon is a diversion by Exxon. Exxon wants the meeting because its plans do not conform with the land use regulations that are designed to protect the township. The mayor should disclose that Exxon needs the township to change the rules to suit its plans. Of course, that's what was behind Exxon's planned presentation in 2022. The company knew it could never get the warehouse project past the planning board. Now, as then, Exxon knows that a pitch to the public in the guise of a "listening session" at least gives its plans a chance — before it has to sue to get what it wants. One wonders how much of this the mayor grasps.
To those residents who are led to believe it's a good thing to "give feedback" and to "comment" on Exxon's mystery plans at a "listening session," remember we have a planning board that has the services of lawyers, planners and engineers who are far more expert than the public at dealing with the sleight of hand of lawyers, planners and engineers that are behind the forthcoming Exxon presentation.
The mayor's got a secret. But keeping secrets from the public at the behest of the Water Supply Authority, or Exxon, is not good government. Keeping secrets from the council is not good leadership. Walking everyone into a surprise is a mistake. It's yet another mistake sure to blow up in Mayor Mullay's face yet again.
: :