Let's play a guessing game. What's Exxon going to do at its big presentation next week?
Mayor Brian Mullay has been talking in secret with Exxon for a year and a half about development of its 800 acre property. A 4 million square foot warehouse was blown out of the water in October 2022 when the mayor was reminded it's prohibited by Clinton Township's zoning, and also by the Highlands Regional Master Plan.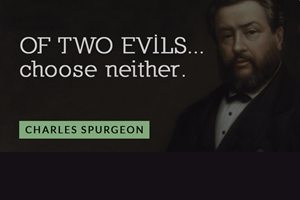 Exxon's property is zoned for research, office and light manufacturing (ROM) and for various associated structures related to that. So Exxon can build something. Surely the mayor knows Exxon's wishes — but he isn't talking. It's a secret.
What's not a secret is that Exxon has also been talking with open space and farmland preservation funding sources connected to the State of New Jersey. Reportedly, the State has offered Exxon $10 million for all of the property that Exxon does not need for its operations — something like 700 acres that would be preserved as farmland and open space.
So, why is Exxon still proposing to develop 100 of those acres? Why doesn't Exxon take the money and run? The State has reportedly put the $10 million on the table and is ready to deal. Exxon has reportedly stopped talking. Why?

One might guess simple corporate greed.
What's Exxon going to propose next Wednesday?
It seems Exxon is trying to optimize its win. That is, to have its cake and eat it, too. It wants the $10 million and it wants to build.
On September 27 the mayor is sponsoring a big mystery meeting at the Clinton Township Middle School auditorium, where Exxon will supposedly disclose to the council and the public what it's proposing. The question is, what?
Anyone familiar with the land development scene in this area of New Jersey knows there are two main development options that will produce the highest returns to a big landowner or developer:
Warehouses
Affordable housing
What do we know?
We know a few things.
The kind of development Exxon is currently zoned for has long been dead in the real estate water. All one need do is drive along Routes 22 and 31. Vacant office, research and manufacturing space is going begging. (So is retail.)
Warehousing is a hot market. Developers are suing towns to build more.
In 2025, New Jersey will assign the 4th round of affordable housing obligations to all towns. Clinton Township's obligation will likely be in the thousands of units. Developers are suing towns to build more.
According to the mayor, the township has a "good relationship" with Fair Share  Housing Center — the private law firm masquerading as an affordable housing advocate. FSHC has been designated by the courts to sue hundreds of New Jersey towns and extort "settlement deals." FSHC has been incredibly successful. FSHC is the source of all the massive new housing projects going up in Clinton Township.
Clinton Township has donated — yes, donated — $45,000 to FSHC to cover legal costs the Center has incurred while suing the township. (Yes, you read that right.)
So it's reasonable to speculate that Exxon wants to get approvals for warehousing or affordable housing. We'll see if our guess is correct.
Is a squeeze play in the works already?
ExMayor.com isn't going out on a limb to guess that Exxon will attempt a squeeze play on the township: Do you want warehouses, or do you want a huge housing development?
At the big meeting, Exxon may acknowledge it's not zoned for warehouses, and propose building loads of affordable housing units on its property.
But as we've noted, Exxon's zoning does not permit housing. This is where over a year of secret meetings with the mayor might pay off for Exxon. It's not a stretch at all to guess that the mayor and council will "explain" to the community that, with Round 4 bearing down on the township, it sure would be smart to be ready in advance with a place to put massive numbers of affordable housing units.
And that's how Exxon gets Clinton Township to change Exxon's zoning for the single biggest housing project in 40 years — or perhaps ever. And Exxon is the hero.
How developers use the affordable housing trick
When a town negotiates an affordable housing settlement, it always involves rezoning for ultra-high density housing. While a new house in Clinton Township might require 8 acres, a FSHC settlement deal might require changing the zoning so that one acre will get 10, 15, 20 or more housing units.
Developers love this affordable housing trick. A town that would never let a builder put 20 houses on an acre will do it if it yields "needed" affordable housing.
This means Exxon's "proposal" could be for 100 acres X 20 units — 2,000 units. The mayor and council have not been shy about justifying such densities in housing projects already underway. "We have no choice! If we don't do this, the courts will force us to build even more units!"
Or, how about this poison?
If the township doesn't want to swallow that threatened outcome, maybe a huge warehouse is not such a bad deal. While the Highlands Council would reject such a plan, Exxon can easily suggest the township change its zoning (as it does routinely) and simply withdraw from the Highlands Regional Master Plan — and the restriction against warehouses goes away. ("We had no choice! It was the better option!")
Choose.
Don't want the warehouse? Exxon's other proposal might be to sue Clinton Township under the Mount Laurel decision to force the development of 20 housing units per acre. Technically, only 20% would have to be "affordables." The rest could be highly profitable market units. FSHC doesn't care — especially if it's working with Exxon to "help" Clinton Township "meet its new Round 4 obligation."
Of course, if these are the "choices," Clinton Township could just tell Exxon to go pound salt. The existing zoning allows Exxon to build research, office and light manufacturing facilities. The zoning is defensible.
Choose!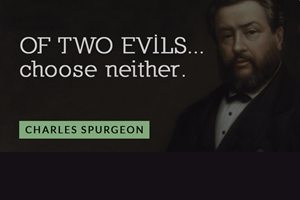 Of course, this is all speculation; an educated guess. Maybe Exxon will offer to plant banana trees or a nice community pool.
But when you consider that Mayor Mullay has been carrying water for Exxon a long time;  that Clinton Township has forgotten how to fight against forced affordable housing; that warehouses and affordable housing are the preferred ways for big landowners and developers to make money — you'll see that Exxon's solution may be to threaten the township and count on rezoning one way or the other.
Exxon can still collect $10 million for the rest of its land.
So, do you want warehouses, or more affordable housing?
It seems this mayor and council could justify either — then blame Exxon. They'd rather Exxon explain the choices, and you can offer your "comments and perspective" at this "listening session."
Don't like the outcome? Hey, they gave you a chance to provide your "comments and perspective." And if things go south and Exxon threatens the township with a lawsuit, expect to hear the same old refrain: "We have no choice but to settle and let them build what they want."
Or, maybe everything will just work itself out. That's the mystery.
: :