From the Hunterdon Democrat, August 29, 2012:
CLINTON TWP. — Jim Dincuff, president of the board of education, offered an apology to the public in the wake of a recent determination by the county prosecutor that the board had violated the state Open Public Meetings Act during several of its meetings.

The act is also known as the Sunshine Law.

At the Aug. 27 board meeting, Dincuff read from what appeared to a prepared statement, saying, "The board of education has made some missteps on procedural items and would like to apologize for any inconvenience to the public." [Emphasis added.]
.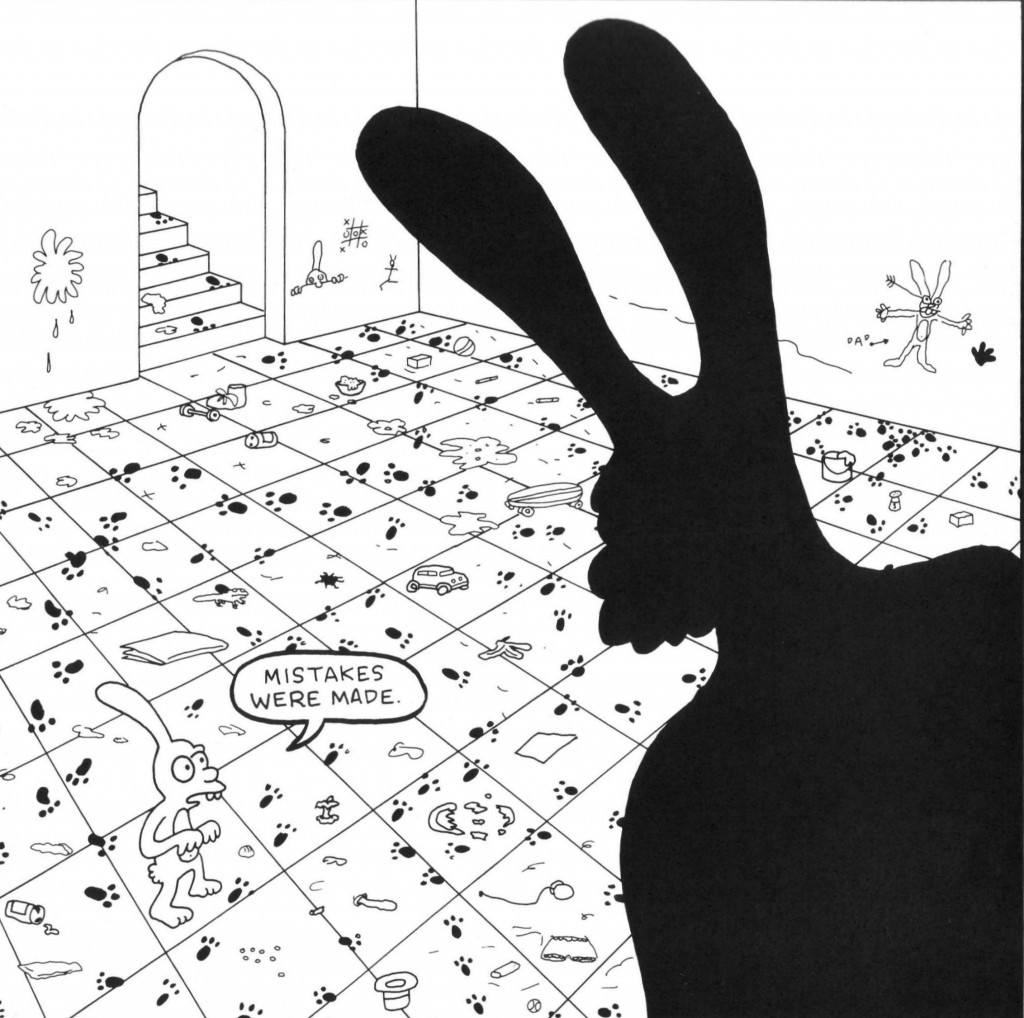 From Life In Hell, Copyright (c) Matt Groening.
Kearns said a violation occurred when the board went "into closed/executive session without stating the general nature of the subject to be discussed and stating when the information discussed in the closed session can be expected to be disclosed to the public."

Another violation occurred because the board failed "to keep reasonably comprehensible minutes of actions taken because the minutes with respect to each of these meetings say that a resolution was passed at the meeting going into closed session and that the reasons for going into closed session were set forth, when in fact they were not."

The prosecutor explained that there is a discrepancy between what is written in the minutes from the meetings on the three particular dates and the audio recordings of the meetings.
— Hunterdon Democrat, August 29, 2012
.
News articles:
Clinton Township School Board should have been punished for Sunshine Law violations, Express-Times
Sunshine serves many purposes, Hunterdon Democrat
Taking sunshine seriously, Hunterdon Review
: :