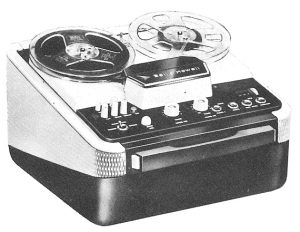 Digital audio recordings of public meetings that the Hunterdon County Freeholders refuse to publish on their website are now available for sale via instant download here on ExMayor.com. Dozens of recordings go back to 2017.
The freeholders record their meetings, then delete or erase the recordings. During a narrow window of time, the law requires that the recordings be retained by the county. For the past two years, ExMayor.com has obtained these recordings under New Jersey's Sunshine Law before they are destroyed.
The recordings are public records and in the public domain.
The freeholders have not cited cost as a reason for not publishing their recordings. They have cited "security" concerns as their reason for not publishing recordings that you may now download anyway.
Why are we selling freeholder meeting recordings?
We're offering these recordings to the public because the freeholders won't. We believe the public wants to hear audio records of the county's business, and that the recordings are useful to:
taxpayers
news media
state and municipal officials
attorneys and litigants
the freeholders' political rivals
and other parties interested in freeholder board proceedings.
Why is it important to have public access to these recordings?
Mainly because it seems the freeholders don't want the public to hear them at work.
The freeholders:
Conduct their public meetings when most people are at work, at 4:30 – 5:30 p.m.
Routinely change the time and location of their meetings.
Delete their meeting recordings.
Government transparency is a trend
Other governing bodies routinely publish audio of their meetings. For example, the Somerset County Freeholders record and publish both audio and video of their meetings and stream meetings live on their website. More and more Hunterdon County municipalities (Readington Township, Tewksbury Township) and school boards (North Hunterdon-Voorhees, Clinton Township) routinely publish their public meeting recordings so people who cannot attend meetings can hear the proceedings.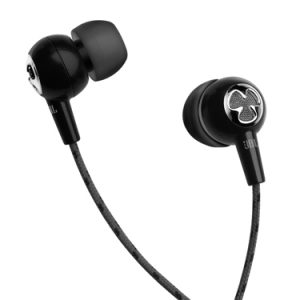 Technology makes it easy for busy citizens play audio books, stream video and rely on podcasts to listen to news and events at their convenience. In the interest of transparency — not to mention keeping voters engaged and educated — government has learned to make its proceedings available on the fly.
The Hunterdon Freeholders have made it clear on the record that they are afraid of what people might do with those recordings. (See Hunterdon Freeholders to Millennials: Don't listen to what we say.)
Why aren't the recordings available for free on the Hunterdon County website?
The freeholders want you to go to their website to find out whether their meeting is at 4:00 or 4:30, or whether the time has been changed to 5:00 or 5:30 p.m., and whether it's being held in Flemington or Kingwood, Clinton or Raritan.
But you can't go to their website tomorrow to hear what they said at their meeting last night.
The freeholders have repeatedly refused to publish their recordings. In fact, based on responses of the county to our Sunshine Law requests, the freeholders destroy the recordings as soon as the law permits, after around 80 days. (Destruction of Public Records Act, Chapter 410, PL 1953). The recordings are apparently used only to produce required written minutes of meetings. The minutes are archived and available, but they are edited summaries, not transcripts.
The matter came to a head at the December 20, 2016 public meeting, when freeholder Rob Walton made a motion to publish the recordings like other governing bodies do. Freeholder John King seconded the motion but then withdrew it, so the motion could not be voted on.
The freeholders have taken no action in the almost three years since then to publish the recordings.
Why won't the freeholders publish the recordings? "Security."
Led by freeholder Matt Holt, the freeholder board engaged in an embarrassing "deliberation," about posting the recordings to their website, for over 15 minutes. The following audio excerpts are from the December 20, 2016 meeting.
Holt nervously stumbled and bumbled through an almost incomprehensible explanation about the "security" of the recordings.
Matt Holt: Just out of curiosity, what prevents, what I want to understand is, how are they archived later on, what is the prevention measure? I have no objection to being recorded, the, the, the concern is, the, the security of those recordings, and the inability to have them manipulated in any way, shape or form, beyond, beyond the actual security of our website, and with our own data files.

Whispered by someone: "Or used for any other purpose."

Holt: "Or used for any other purpose… My objection is not about recording our meetings, my objection is how we're going to ensure that those recordings are in fact, um, secure and…"

Whispered by someone: "Cannot be tampered with."

Holt: "And cannot be tampered with, and are, like every other document we have, um, archived in a fashion that, uh, ensures, the, the, the, uh, the overall, um, in, in their entirety… I don't think you can just arbitrarily say, take our recordings and put them up on a website…I think you have to be sure that you understand what the process is so that the recordings exist in their correct format and, and are, and are secure. "
But the recordings would be secure
While other governing bodies freely distribute their meeting audio, Holt frets. Freeholder Rob Walton explained security for the audio mp3 files to Holt:
"They would be on our secured server, which has the same security as any other document that we have in the county."
Duh. Just like any song you listen to on Spotify or Apple Music. Or on your mobile device.
Walton explains there's nothing to this, it's a no-brainer, that the public wants it, and that it would enhance government transparency:
But freeholders John King, Suzanne Lagay and John Lanza echoed and reinforced Holt's Luddite paranoia. Maybe they don't listen to podcasts or download mp3 files or understand how this marvelous technology works. They could ask a fifth grader.
Freeholder John Lanza wants your vote
Freeholder Deputy Director Lanza is running for re-election in November. At the December 20, 2016 meeting Lanza showed how he's perfected political double-talk. He wants the recordings published, but he doesn't.
Lanza said he'd approve publishing meeting recordings — but not now. Later.
"I agree with Mr. Walton. I agree that this stuff should be online. I have no problem with this whatsoever. How long would it take for us to be able to figure out what the security issue is, resolve it so that we can just move ahead? Because I'm willing to withhold my yes vote [to publish the recordings] conditionally, now, but I'm not willing to withhold it that much longer. This is something that has to be done and for the sake of, um, allaying legitimate concerns that my colleagues have regarding security, I'm willing to withhold the yes vote for now, but I do intend to vote yes on this at some point in the near future, very soon, so I think we should really step on it."
Almost three years later, the only thing Freeholder John Lanza has stepped on is the public's right to know. He has not "moved ahead" with publication of the recordings. But he wants taxpayers — especially those much-prized Millennials who love their podcasts — to re-elect him in November.
"Driving half-blind into…" podcasts?
In an article about that meeting, TAPInto Flemington/Raritan reported:
"Freeholder Mat[t] Holt… asked that Freeholders wait before acting on posting the audio until an upcoming 45-day technology security review is complete."

"'Diving half-blind into something makes no sense,' Holt told the Freeholder board. Freeholder John King agreed and said, 'We want to defer to the results of the IT security and infrastructure review.' Freeholder John Lanza said that while sharing audio is 'something we should be doing,' he, too, has security concerns."
Over two years after that "IT review" of "security concerns" was completed, the freeholders have taken no action to publish the meeting recordings they continue to make. After spending tax dollars to make the recordings, they spend more tax dollars to destroy them.
It's taking longer for Holt and his crew to decide what to do with their mp3s than it takes Taylor Swift to write, record and release a new album.
Millennials Want To Know: Where's my government?
The Hunterdon Freeholders have explained that they conduct their public meetings at 4:30 p.m, or 5:00 p.m., or 5:30 p.m., and sometimes at 10:00 a.m. (it depends — last-minute changes in time and location are common) to avoid conflicts with local municipal government meetings, which are typically held at 7:00 p.m. or 7:30 p.m.
By meeting hours earlier, the freeholders suggest people can attend both county and local meetings. The freeholders also move their meetings around, holding them in government chambers in towns around Hunterdon County — to make it "easier" to attend.
But most taxpayers work. They're not able to attend meetings in Flemington or elsewhere at 5:00. Busy citizens — and the Millennials the freeholders claim they're trying to attract to the mp3-less Hunterdon County — want to know, "It's 5 o'clock — do I know where my freeholders are and what they're doing? Where's my podcast?"
Why worry about freeholders?
The county freeholders collect and control a huge chunk of local property taxes, which they decide how to channel and spend. Their 2019 budget is $88.491 million. Freeholders also funnel enormous funding from the state and federal government — to whomever they wish.
Their power over the distribution of money is immense, but few taxpayers even know who they are, much less what they do. And it's clear that the freeholders prefer it that way.
Why has Lanza quietly buried the matter during his re-election campaign? Why do the freeholders still meet while everyone else is at work?
The Sunshine Law
As far as government transparency goes, one law taketh away, and another law giveth.
One New Jersey law permits the Hunterdon County Freeholders to record their public meetings and then to destroy those recordings. Another law requires the county to produce those recordings to any citizen that demands them, while the recordings still exist. That's why we're making them available for sale.
It's long past time the State of New Jersey required local and county government to record and publish the recordings of public proceedings.
It's no accident that the excerpts of the December 20, 2016 meeting provided above are not available. How'd we get them? The online news outlet, TAPintoFlemington/Raritan obtained and published the recording of that meeting before ExMayor.com started its collection.
What the freeholders are afraid of
The freeholders admit what they are really afraid of — someone might "manipulate" or "tamper" with their meeting recordings, "in any way, shape or form, beyond, beyond the actual security of [the county's] website."
Like this?

Or, are the freeholders afraid of you?
Do the freeholders prefer that we elect them — then leave them alone to operate while taxpayers have no reasonable chance to see or hear what their elected officials are doing?
A taxpayer who enjoys podcasts might say to Matt Holt, "Gimme a break! MP3 security???"
Public Hunterdon County Freeholder meeting recordings now for sale
Now anyone can purchase and instantly download official recordings of Hunterdon County Freeholder meetings here on ExMayor.com. Including the freeholders.
Update July 23, 2020
Our offer to sell recordings of freeholder meetings has had its intended effect to publicly shame the Hunterdon County freeholders into providing recordings of their meetings online for free. (Heck, your taxes have already paid for them!) Perhaps public scrutiny about Freeholder John Lanza's recent scandal helped the august body realize the public is fed up with secrecy and hints of corruption.
Just 3 months after Hunterdon Medical Center measured Lanza's blood alcohol content (BAC) of .34 percent (more than four times the .08 percent legal limit) after being found unconscious by police in his car, the audio recordings suddenly started appearing for free on the freeholders' website. They go back only to July 20, 2020. The freeholders have older recordings but will not publish them, claiming a right to erase them.
ExMayor.com is no longer selling its cache of recordings (March 2017 – September 2019) online. However, we are glad to make them available upon request at our discretion. Drop us a note.
No thanks to the freeholders for doing what they should have done years ago.
: :