After lots of noise about initiatives for "economic development" to encourage Millennials to live and work in Hunterdon county, freeholders John Lanza, Matt Holt, John King and Suzanne Lagay turned off the sound — to protect good-old, 20th-century, back-room politics. They don't want Millennials to hear the sound of county government.
Let's keep it quiet
On December 6, bumbling and faltering through excuses, they refused to publish audio recordings of their meetings online.
Routinely convening at 5:30 pm and often at 10:00 am (check recent agendas) while everyone else is at work, the freeholders have always avoided the public. (Most towns hold council meetings at 7:00 pm.) Now they reveal they're clueless about appealing to busy Millennials, who rely on online information channels to participate in our new world. (See the TAPinto Flemington/Raritan article, Security Concerns Prevent Freeholders From Posting Audio of Meetings.)
Hunterdon's Millennial problem
There's a national exodus of youth from suburban areas like Hunterdon to urban centers like Hoboken and Jersey City — places more friendly to young people's needs and agendas. Millennials expect online communication, instant information, and open, transparent government. How can newly appointed county economic development czar, Marc Saluk, seriously expect to attract Millennials (and new business) when the freeholders outlaw podcasts of government meetings?
Good-old-boy double-talk on the record
After freeholder Rob Walton motioned to post audio recordings of meetings to the county website alongside existing minutes of meetings, the others babbled excuses.
These excerpts are transcribed from the official recording of the December, 2016 freeholder meeting, originally published by TAPintoFlemington/Raritan, which obtained the recording under the New Jersey Open Public Records Act:
Matt Holt: Just out of curiosity, what prevents, what I want to understand is, how are they archived later on, what is the prevention measure? I have no objection to being recorded, the concern is, the security of those recordings, and the inability to have them manipulated any way, shape or form, beyond the actual security of our website, and with our own data files.

Whispered by someone: "Or used for any other purpose."

Holt: "Or used for any other purpose… My objection is not about recording our meetings, my objection is how we're going to ensure that those recordings are in fact, um, secure and."

Whispered by someone: "Cannot be tampered with."

Holt: "And cannot be tampered with, and are, like every other document we have, um, archived in a fashion that, uh, ensures, the, the, the, uh, the overall, um, in their entirety. When I have those answers, I'll be happy to vote on this."

Suzanne Lagay: "Yeah, right, that pieces can't be removed out and used [coughing] without their full content and context."

Holt: "I don't think you can just arbitrarily say, take our recordings and put them up on a website. I think you have to be sure that you understand what the process is so that the recordings exist in their correct format and, and are, and are secure."

Rob Walton: "They would be on our secured server, which has the same security as any other document that we have in the county. Somebody could, I assume, take that file down, load it, chop it up, and make a very funny ad out of it, or a commercial or a Facebook posting, but, um, we of course would have the original document ourselves here at the county, so we could certainly say, no, that's not how the audio went, this is how the audio went, but, um, I suppose they could take the minutes and copy that and make a Word file and produce, you know, false minutes, too. I, um, this is an odd question, um, I suppose they're as secure as any other document we've posted, any other public member can access and, uh, make use of."

Holt: "I ask myself why this is an issue today in 2016 and it wasn't an issue two years ago or four years ago or six years ago. But the reality of it is, I'm perfectly fine with this being recorded. I simply will not vote yes on a resolution that is open-ended, to say, just post up our audio files on there without the complete, um, uh, inclusion of understanding what the security issues are behind that, and that we have, we have, we have looked at it from a IT perspective and, and we are secure in the nature of what we're posting."
Four daft freeholders
For real, Mr. Holt? Towns and schools all around Hunterdon post recordings of their meetings!
Every Freeholder meeting is recorded. Those recordings are property of the public, and New Jersey's Open Public Meetings Act guarantees the right of the public to know what its elected officials are doing. But the recordings aren't online. They're as difficult to obtain as freeholder meetings are to attend.
The freeholders and Saluk are spending big bucks, pretending they're going to bring Millennials and new businesses back to Hunterdon — ostensibly to improve our economy. But how can they pretend to address "the exodus of our Millennials" when Lanza, Holt, King and Lagay are terrified to let Millennials — and the rest of us —  hear how they run our government?
Give us all a break!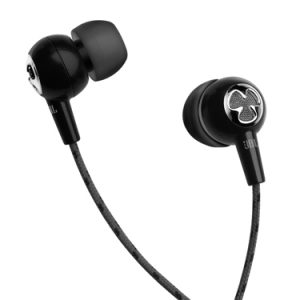 When the U.S. Congress and the N.J. legislature recently tried to roll back government ethics rules so officials could more easily shroud their activities, the public quickly rose up. Shamed, the legislators turned tail. Clearly, our own four autocrats have plenty they don't want to be held accountable for. They really don't want Hunterdon to be a Millennial-friendly community, or to have an open government for anyone.
Are Lanza, Holt, King and Lagay daft, suggesting people want to live, work and run businesses where they can't hear what their government is doing? Can Mr. Saluk pitch economic development without open government?
Publish all the freeholder meeting recordings!
Freeholders, publish all your meeting recordings — including the entire archive.
Run your public meetings at 7:00 pm, so the public can attend. Stop with the excuses.
Four of you have shamed yourselves and us enough. Don't insult our next generation, too.
: :
Listen to the official recording below — because you can't find it on the county website your taxes pay for.
(Video and audio originally published by TAPintoFlemington/Raritan.)