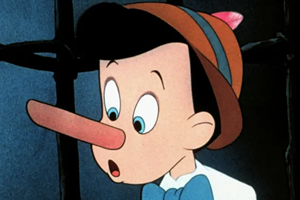 At the September 3, 2019 Hunterdon County Freeholder meeting, the editor of this publication announced that ExMayor.com is offering for sale official recordings of freeholder meetings going back to 2017 — recordings that the freeholders have destroyed and are thus no longer available from the County. Meeting recordings are routinely posted online by other counties, by municipalities and school boards for the convenience of citizens who don't have time to attend public meetings. But not by the Hunterdon County Freeholders.
Then Freeholder John Lanza told a whopper.
It's on the recording
Lanza, who is running for re-election, claimed he personally…
"…ordered those tapes be preserved. By state law we're only required to keep them for 90 days. And in anticipation of one day having all of these recordings posted online, I ordered those tapes be preserved, and that order was continued by my successor, Deputy Freeholder Director [Matt] Holt, and continued by my friend — my present successor — Freeholder Director [Suzanne] Lagay. So best of luck… selling things to people that they can get for free… that we have preserved here since 2017 since I was director of this board. Good luck. [chuckles heard from Director Lagay]"

— Audio recording, Hunterdon Freeholders Meeting, 9/3/19
It is worth noting that Lanza — an attorney and municipal prosecutor who faces other problems — doesn't know the state law he cites about retention of records. The county is required to keep recordings for 80 days, not 90.
(How did we get this recording? Click here for the details.)
Lanza told a whopper
Lanza claims he "ordered the tapes be preserved," but the county says they were destroyed during the year  Lanza served as freeholder director.
For example, two of the recordings that ExMayor.com obtained and now offers for sale are for the March 21 and August 22, 2017 freeholder meetings. These were obtained under the Sunshine Law while Lanza was appointed freeholder director — during the 80-day window when the county is prohibited from erasing them.
Yet when TAPinto Flemington/Raritan requested those same two recordings just last month (September 2019), they "were not provided 'because they were disposed of,' County Records Custodian Samantha M. Gravelle wrote" to TapInto.
Lanza exclaimed that he should be thanked because people who want the recordings can get them for free.
Lanza told a whopper. And it's captured on the audio recording above — which you cannot download on the freeholders' website.
County cites right to destroy recordings
In response to more than one Open Public Records Act (OPRA) request for recordings, the County responded to ExMayor.com that it has the right to destroy meeting recordings under the County Agencies General Records Retention Schedule.
It's clear the freeholders have relied on this method to keep the recordings from the public. The Schedule allows their destruction after "80 days or until either summary or verbatim transcript have been approved as minutes, whichever is longer."
In 2016, Freeholders Matt Holt, Suzanne Lagay, John King and Lanza decided not to publish meeting recordings online because they were "concerned about the security" of the audio files. (See TAPinto.) Lanza promised to resolve those concerns and "step on it" to get them posted. That was three years ago.
You still can't get them on the Freeholder website
For all the talk and bluster about recordings of freeholder meetings, no recordings of any freeholder meetings are available — for free or otherwise — on the freeholders' website.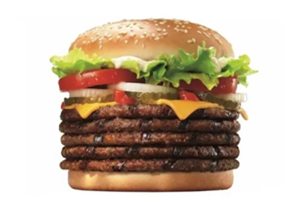 One can only ask:
What are the freeholders hiding?
Why did Lanza tell a whopper?
Why don't the freeholders want you to hear their meetings?
The only place the destroyed meetings can be obtained online is ExMayor.com. One can only wonder how taxpayers would feel if the freeholders needed recordings and had to spend tax dollars to purchase them at ExMayor.com.
We'd love to see the Freeholders put us out of business and do what any ethical government body would do — make their meeting recordings freely available for download on their website.
But that means we first need freeholders who aren't hiding anything and who are not afraid the public will hear how they operate. Lanza and his running mate Zachary Rich are on the November ballot.
: :