It will soon be open season again on Hunterdon County municipalities. After Clinton Township led a coalition of 20 towns to launch a legal battle in 2008 against unfunded state mandates for affordable housing, we both won and lost.
The court remanded the issue back to the state for new affordable housing rules. Unfortunately, the Christie administration's Council on Affordable Housing (COAH), despite all its rhetoric, seems incapable of addressing a court order to develop new rules by the Feb. 28 deadline. That will trigger an onslaught of builder's remedy lawsuits, and any town that's been sitting on its hands the past five years without fulfilling its old "Round 2" COAH obligation will be a target.
COAH requires each town to take steps to provide its fair share of affordable housing. The problem is that the state obligates municipalities to, in effect, subsidize private builders, through zoning and tax breaks or outright cash payments, to build affordable housing units at the expense of all of the residents of the town who are expected to pick up the tab.
But the real cost to towns isn't those affordable housing units. It's the "5-times more" high-density market housing units that come along with them.
If a town doesn't fulfill its obligation, the "remedy" is a lawsuit from a developer asking the court to overturn local zoning. The town loses control over its land use, and decisions regarding its future are put it in the hands of the developer who has one motivation — profit.
If you remember the Windy Acres nightmare Clinton Township suffered for over 10 years, you know the problem. Why would builders sue to build cheap housing? Because for each "affordable" unit built, the court allows the developer to build five more market units as a "bonus" — all on just one acre or less.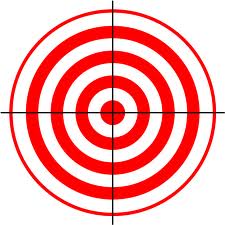 That's where sprawl in Hunterdon comes from. Once it subjects itself to the builder's remedy, there is nothing a town can do to stop it. The Mews in Clinton Township, the Hills in Bedminster and Presidential Place in Lebanon Borough are all products of builder's remedy lawsuits.
We can argue 'til the cows come home that this unfunded obligation is unfair, and some towns stick their heads in the sand and do nothing to address it. That's like telling the judge the law is wrong as the cell door slams shut. Today, specialist law firms are coaching builders in the art of — as one such lawyer put it — "clubbing these towns like baby harp seals."
Today, there's a big red target on some towns' backs — and they're the ones likely to have more Mews monstrosities covering their landscapes, along with all the traffic, legal costs, school kids and tax increases that follow.
Clinton Township has done absolutely nothing since 2009 to fulfill its long-overdue affordable housing obligation, pretending the threat would go away. The wolf is at the door.
: :