How'd you like a job offer from a great employer — a huge promotion for 40% more than your current salary? In today's economy?
On June 11, 2012 the Clinton Township school board hired a new business administrator, Heather Spitzer, and gave her more than a 40% salary increase — $120,000 — to take the job. That's a $34,616 jackpot raise.
From $85,384 to $120,000 in one tax-guzzling gulp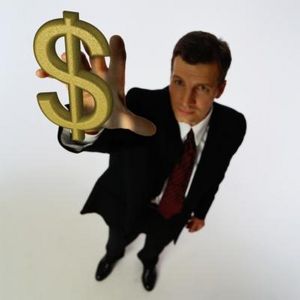 According to the Asbury Park Press's DataUniverse, Spitzer was earning $85,384 working for the Franklin Township Board of Education in Warren County:
According to the Franklin Township school board website, Spitzer served as the business administrator, board secretary, and chief financial officer of the district for that salary.
Here's the most recent Franklin Township resolution confirming her 2010-2011 salary:

Gulp. Why is she worth 40% more today?
No explanations
Board member Kevin Maloy made the motion, and the board voted to make the hire for $120,000 without any discussion in public. Interviews were conducted in private.
The board offered no public explanation or justification for the $120,000 salary and there was no discussion about why Spitzer — coming from a tiny school with a budget less than 20% of Clinton Township's — was worth 40% more than the salary she was earning in Franklin.
To illustrate how warped the board's priorities are, it gave a raise that's almost as much as the starting salary for a full-time teaching position.
In this economy, you'd expect that if the board can find a new hire in the $85,000 range, it would offer a small raise and proudly pass the $30,000 in savings to taxpayers. But this school board has a long history of handing out lavish administrator salaries.
It's always been about free money
In a recent Hunterdon Review article, Clinton Township superintendent Kevin Carroll referred to state funding delivered to Clinton Township for property tax relief as "free money" — which the board has again and again doled out as massive raises to hire new administrators from tiny schools.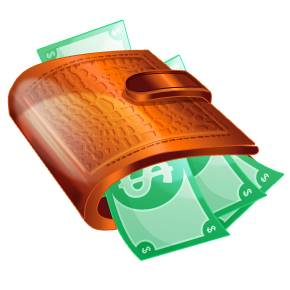 When citizens busted board president Dincuff for hiding the money from the town council and the public, Dincuff and Carroll said they'd use it to reduce the tax levy. In the end, they kept it — and spent it.
In the end, Dincuff and his board gave more in one raise to one administrator than it gave in tax cuts to 14,500 residents of Clinton Township.
Paying a premium for… expertise at a tiny school?
In May 2009, under board president Jim Dincuff, the school board hired another board administrator — Patricia Leonhardt — for $125,000, a 37% salary increase. This was another windfall career move for a lucky administrator who had been earning just $91,000 at South Bound Brook:
with just 400 students
and a budget of only $8.7 million — about a third of Clinton Township's.
Leonhardt's performance in Clinton Township's 4-school, 1,800-student, $25 million school district came under severe public criticism when the board misled township officials and the public about $247,310 of tax relief funds sent to Clinton Township by Governor Christie in 2011. Through clever administrative shuffling, the tax relief was never passed on to taxpayers.
This is why Dincuff stuck taxpayers for a 37% salary increase for Leonhardt in 2009?
Paying top dollar for… mistakes?
Board president Jim Dincuff also oversaw the hiring of Anthony Del Sordi, who followed Leonhardt. Del Sordi was hired as interim business administrator in December 2011 for $75/hour, or an equivalent annual salary higher than $152,000.
In March 2012, Dincuff flubbed the school budget when Del Sordi — a certified New Jersey school business administrator — didn't know when the budget was due to the state.
How does a state-certified, $152,000 business administrator not know when the annual budget is due?
This resulted in an embarrassing rush to finalize the budget without enough time to make planned reductions to the tax levy. The result was more taxes than residents should be paying.
In May, it was revealed that Del Sordi had been producing minutes of board meetings that included "statements" that were never uttered in the actual meetings. An investigation by the Hunterdon County Prosecutor's office is pending, and an open public meetings advocate threatened a lawsuit.
This is why Dincuff stuck taxpayers with a $152,000 compensation deal for Del Sordi?
Where is respect for taxpayers?
Dincuff's board continues to broadcast over-the-top salaries for administrators in a time when the state is severely curtailing pay for top-level school administrators — and at a time when taxpayers would love to see some control over spending.
Adding insult to injury, taxpayers keep footing the bill for school hires whose performance seems seriously wanting.
Why the repeated hiring of top administrators from tiny schools with tiny budgets?
Why does Clinton Township keep giving jackpot raises to administrators who earn only a fraction at those tiny schools?
Good questions. It's time for board president Jim Dincuff to deliver answers.
Free money: Keep paying!
For two years, Dincuff led the school board in its war against the Clinton Township teachers, refusing to negotiate a contract. Dincuff repeatedly stated the district didn't have enough money.
But the story changed each time Dincuff hired an administrator: There's always more than enough money to hand out enormous raises to "attract" administrators from tiny school districts who have no experience managing a $25 million operating budget, multiple schools, and 1,800 students.
Last February a majority of the board voted to eliminate taxpayers' right to vote on school budgets. In May, with student population shrinking steadily, they increased the budget by over $1.5 million, spending the state aid that was intended by Governor Christie for property tax relief.
What happened to School Choice revenues that were supposed to reduce taxpayers' costs? Already spent.
You'd love a 40% raise. Instead, you get to pay a 40% raise to the new school business administrator — while you and 14,500 other taxpayers in Clinton Township try to keep your heads above water. The board has again demonstrated its total lack of accountability to the taxpayer. They complain they don't have enough money, then hand out 40% raises.
Once again, put your hand out — and make sure it's full of cash. A 37% raise here, a 40% raise there — pretty soon we're talking serious handouts.
: :