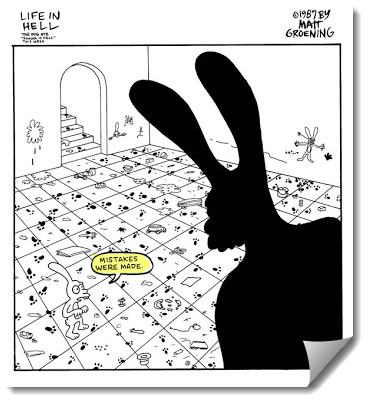 Clinton Township Mayor John Higgin's #1 designated affordable housing builder, CRC Communities, Inc., has a 12-year history of "unusual" problems with its two stalled Clinton Township projects (both of which are included in the settlement deal), according to Clinton Township planning board records.
CRC is one of two named developers in a massive settlement deal that was never disclosed to the public before it was approved and signed. (See Mayor Higgins' 51-second, 805 housing-unit massacre.)
The CRC problems described in planning board documents include N.J. DEP water-quality regulation "errors," "duplicative" work, surveying problems, a Category-1 stream missing from plans, apparent violations of DEP wetlands rules on official plans, questions about its consultants and project engineers, and questions about management practices.
The CRC website lists no address for the company, no names of owners, principals, or contacts. The only contact information is a 732 area-code telephone number and a generic "info" e-mail address. A page describing "Some of Our Recently Completed Communities" includes eight named housing developments, but Google searches turn up no such "recently completed" developments.
Problems since 2005
It seems Mayor Higgins and the council are impressed with CRC's record at the planning board over the past 12 years. ("In December of 2005 CRC submitted a Preliminary Subdivision application…") That's how long CRC has been planning to construct 19, then 16 homes at Longview Manor, a 170-acre property, according to planning board records.
From the June 5, 2017 Clinton Township Planning Board Meeting Minutes:
During and after the preliminary subdivision process, CRC encountered an unusual number of engineering and surveying issues, including:
Four of CRC's consultants went out of business resulting in duplicative and expensive plan preparation.
Due to errors by the original engineer and environmental consultant, the existence of an off-tract C-1 stream, which required a 300-foot stream buffer to be located on the Longview Manor property, was not revealed until after the subdivision had been fully engineered and approved.
Additional engineering errors showed a 50-foot wetlands transition area where a 150-foot wetlands transition area was required by DEP letter of interpretation.
Surveying errors were discovered after discussions with the Hunterdon County Planning Board.
A second aquifer test and report had to be done by a new hydrogeologist due to issues that could not be resolved by the original hydrogeologist.
CRC had to engage in extended negotiation with the Hunterdon County Engineer's office due to that agency's insistence on extensive frontage improvements along Cokesbury Road. These frontage improvements would have violated the 2007 Litigation Settlement Agreement and required unobtainable DEP permits for disturbance of wetlands, wetlands transition areas and stormwater resource protection area buffers.
In spite of this litany of "unusual" problems, the planning board unanimously approved CRC's request for a 4th extension of its approvals — just months before CRC was included in the township's affordable housing settlement as the #1 developer, in terms of number of units to be constructed.
Higgins' #1 affordable housing developer gets a 700% bonus
Under the secretive settlement deal signed by Higgins on December 13, 2017, CRC's two properties constitute the biggest affordable housing project undertaken in Clinton Township's history. CRC is listed as the developer of 416 of the 805 total new housing units to be constructed. (See Mayor Higgins' 51-second, 805 housing-unit massacre.)
Only 105 of the 416 CRC units are actually affordable housing units. The rest are "bonus" market-priced units granted to CRC by the agreement. Clinton Township does not need the 311 market units in order to satisfy its legal obligation to build affordable housing.
According to the settlement agreement, Higgins and the council have granted CRC the right to build 311 market-priced housing units in exchange for building the 105 affordables, on the same two properties where CRC has approvals for just 36 market units — Longview Manor and Headley Farm Estate. That's an instant 700% increase in CRC's housing yield on the same properties where it has not yet been able to build a house.
4 extensions of approvals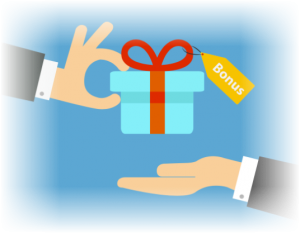 Last June, CRC applied for one of many extensions on its Longview approvals, "due to its inability to proceed due to detrimental local and state housing market conditions."
After granting "two one-year extensions of the preliminary subdivision approval, the second extension expiring on November 16, 2014," the planning board "granted a three-year extension expiring November 16, 2017."
Having enumerated the "unusual" problems on the Longview site, and after enumerating the three approval extensions granted since 2012, on June 5, 2017 the planning board approved a fourth extension.
Now the mayor and council have granted CRC hundreds of housing units and more time to construct them. What did CRC do to earn re-zoning of its properties and a 700% yield bonus?
7 sites but only 2 developers named
There are seven new "affordable" developments designated on seven sites in the township, but only two developers are identified in the agreement: CRC and Ingerman, which is named to build the 66 affordable-only project at the Old Beaverbrook Homestead. According to its website, Ingerman is a family-run developer based in Collingwood, NJ. Its management team is presented on its website.
Why CRC?
According to an article by Mayor John Higgins in the January 2018 edition of the Clinton Township Newsletter, CRC, Ingerman and other undisclosed developers were chosen by the council and the planning board behind closed doors, in "executive session."

To date, Higgins has not disclosed who the other developers are. They are not disclosed in the settlement agreement, even though it binds the township to deliver all the housing units described on the seven sites — or face stiff penalties.
Get
exMayor.com
updates via e-mail:
Sign Up!
To date, Higgins has not disclosed what criteria were used, how or whether due diligence was done, and why a developer with CRC's record was chosen to undertake the biggest housing construction project in Clinton Township since Beaverbrook — and the township's biggest affordable housing project ever.
: :