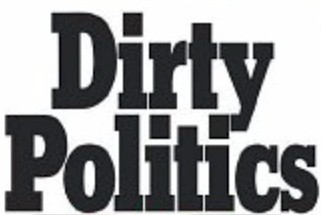 In the last week of the June 2011 Clinton Township Republican primary campaign, mayoral hopeful Harmen Vos was exposed as a plagiarist. His actions contributed to his loss in that election.
Vos's new low in dirty politics
Now, in the last week before the general election, Vos — who is running for mayor as a write-in candidate — and his supporters have sunk to a new low by calling the wives of his opponents "stinky pig whores."
On Friday, November 4, Clinton Towship Republicans received an anonymous letter attacking the only two candidates on the mayoral ballot. Here's a clipping from the letter:

There was no return address on the letter and it was not signed. Click here to view the entire letter. It was mailed just days before the November 8 general election — a classic "last minute attack" letter designed to drive votes to another candidate. The only other candidate is Harmen Vos.
Busted: Lou Reiner's turn of phrase
Did Vos send the letter? Or did one of his supporters? There is clear evidence suggesting who wrote the letter.
Here is the end of the letter. Note the very last sentence:

Now here is the end of a letter published in the October 26, 2011 HC News Online by Louis Carl Reiner. Note the very last sentence and the signature: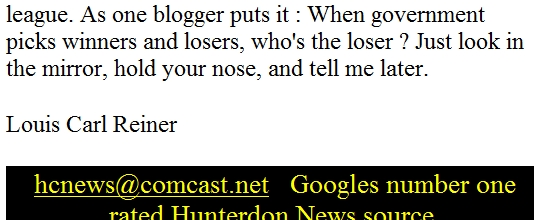 "I'm not interested in the law"
Louis Carl Reiner is a well-known, discredited extreme-right-wing political activist based in Raritan Township. He has long-time ties to the also-discredited former county sheriff Bill Doyle, who was indicted on gun charges in 2009. Reiner's political activities are quietly encouraged — and never disavowed — by certain Republican party bosses and state and county Republican politicians who seem unconcerned about who gets hurt.
With such tacit approval of his tactics, it's no wonder Reiner's views on the law are as extreme as his politics, as this telephone conversation demonstrates:
REINER: "The law? … I'm not interested in the law. I'm interested in what the people want."

"You're not interested in the law?"

REINER: "No, not really."
Reiner was recently rejected by Raritan voters when he ran for a seat on the local council. Over the past few years Reiner has made it his mission to comment on politics in Clinton Township, and to attack Clinton Township candidates and elected officials who "don't play ball" with Reiner's handlers. In recent elections, he was a vocal supporter of Spencer Peck.
Part of the Vos campaign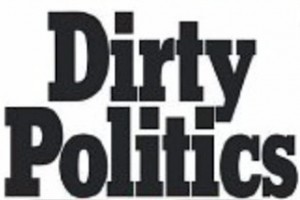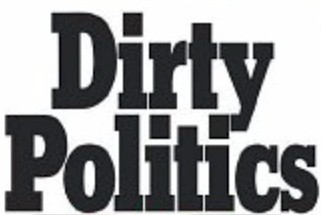 In this year's elections, Reiner and his partner Tom Smith II have been promoting Harmen Vos for mayor of Clinton Township. Smith, another Raritan Township resident, recently appeared before the Clinton Towship council to demand support for Harmen Vos's "plan" to transfer the Clinton Township Police Department to the county sheriff's office.
The common tie between Vos, Reiner, and Smith is a pseudo-think-tank, "guns and bibles" website, New Jersey Institute for the Advancement of Truth, or NJIAT. The site goes to lengths to hide its ownership and reveals no author. Yet Vos and Smith cite this website as the "report" and "study" that justifies their plan to dismantle the CTPD and turn it over to the sheriff. The site also promotes Vos's campaign, and cites Hunterdon County Freeholder Matt Holt and Sheriff Fred Brown in a wild rationalization of the "police plan." (Smith cited Holt and Brown as supporters of the plan during his presention the Clinton Township Council.)
They come out at election time
A Google search regarding NJIAT.com reveals that the website has no significant backlinks. That is, virtually no one refers to it or links to it. The only other recent reference to the website was in another "dirty campaign flyer" distributed in December 2009, promoting Tom Borkowski for a Hunterdon County Freeholder seat against Rob Walton. Click here to view the flyer.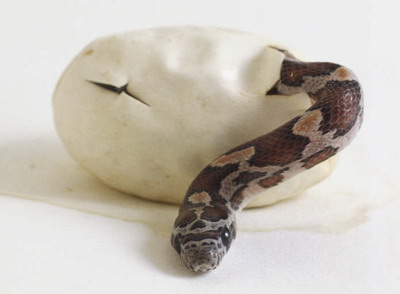 Borkowski and Reiner (a Borkowski supporter) quickly attempted to deflect attention by suggesting that Walton's supporters put out the flyer to discredit Borkowski — but the dead giveaway, then as now, was the reference in that flyer to NJIAT.com. It suggests who was behind it, because no one else in Hunterdon — or anywhere — seems to have any association with NJIAT.
Suddenly, the NJIAT has appeared again — along with Lou "I'm not interested in the law" Reiner, and Tom Smith — because it's election time in Clinton Township.
The failure of Hunterdon leadership
Why would two Raritan residents go to such trouble to interfere in another town's business year after year? Because they are part of a larger effort to take over Clinton Township politics. With this year's redistricting of New Jersey election districts, Clinton Township is now the largest Hunterdon town in the 23rd District. Every Republican politician in this part of New Jesery wants political control of Clinton Township — that's what "the other faction" really is: external interests.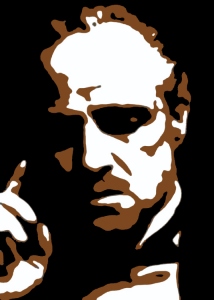 Harmen Vos, who pretends to be a "local boy," is funded by out-of-town financial backers who want "a friend" in the mayor's office.
Higher level politicians love guys like Harmen Vos, who want power and status, but are naive and ignorant about government — and more than willing to take direction from others. Such dirty campaign tactics, well-known to Republican party leaders, would not continue without the quiet approval of leaders who would prefer a more "cooperative" government in Clinton Township.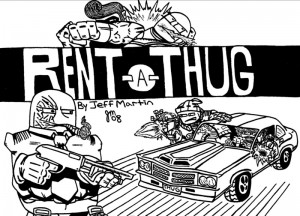 While they've been very aware of the activities of political thugs like Louis Carl Reiner and Tom Smith, the Republican bosses and officials have never condemned Reiner's and Smith's activities. One official has explained that it would be dangerous to confront Reiner or Smith publicly — "They might start writing bad things about me!" What's that old expression? "All that is required for the triumph of evil is for good men to do nothing."
Where are the good men among Hunterdon County's leadership, and in the Republican party? Whose wife has to be slandered next?
There's another old expression: "When you keep coddling a wild animal, eventually you get bitten."
: :