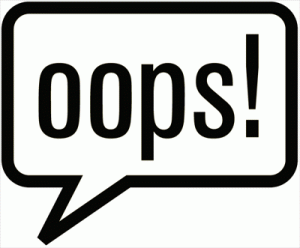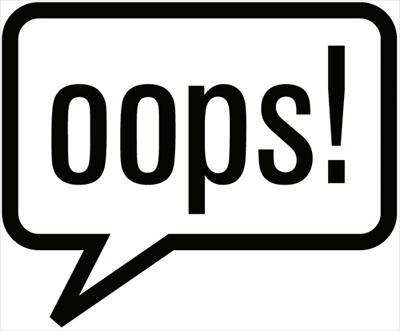 There was no vote on the Clinton Township school budget tonight as planned, nor will the budget be delivered to the county superintendent as planned by the end of the week.
It turns out — according to the board of education's (BOE) own financial statements — that this year the BOE spent over $1.164M more than voters approved last year, and took in almost $1.5M more revenue than the BOE said it needed for its 2011-12 budget. An additional increase of $1.3M in state aid is expected for next year — totalling over $2.8M in extra cash in the BOE's coffers.
None of the funds were slated as tax relief for burdened property taxpayers. A dishonest budget was exposed, and the months-long budget jig under the direction of school board president Jim Dincuff was up. After several budget meetings with virtually no one in the audience, the public showed up, and the bright light of scrutiny was focused on a handful of key numbers.
Board member Mark Kaplan ("I don't know what what tax relief means") didn't have a word to say, no defense of his "finance committee's" decision to deliver a dishonest budget, no denials of the excessive spending and extra state-aid cash in the till.
Why hasn't state aid been used to CUT the proposed tax levy by $2.8M?
One resident pointed out that Tewksbury, whose enrollment is down like CTSD's, has cut its school budget from $14.7M to $11.8M in just two years.  Why has't CTSD cut at least $3M — or more? Why is CTSD's spending even higher?
Tewksbury has now set the standard. If the CTSD BOE is to demonstrate fiscal responsibility, without looking like the BOE is literally stealing tax relief from taxpayers, it must cut its budget dramatically.
No answers were given about what the extra $1.164M was spent on — but the audience tonight was much larger than usual, and the residents weren't happy. Many demanded that a surprise $1.5M in state aid — that was not accounted for in the budget voters approved — be cut from the proposed tax levy immediately.
Surprise! There's plenty of time to keep working on this budget!
BOE president Jim Dincuff and the board were also informed by a resident that, because they moved elections to November and eliminated school budget elections, there is no deadline to deliver this budget. County superintendent Jeff Scott was cited as the source of this information.
At the beginning of the meeting, Dincuff nonetheless tried to get business adminsitrator Anthony Del Sordi to cite a deadline for submission of the budget. But Del Sordi, an interim business administrator with no long-term ties to the district, sidestepped the question and only confirmed that the public hearing deadline is March 30.
Busted Again: Dincuff caves
Board president Dincuff finally had to face the questions he deflected on February 17.
Caught unable to explain over-spending that was never approved by voters, and with extra state aid that he decided to keep and spend rather than use to lower taxes, Dincuff caved.
A motion was made and approved to delay budget submission well into April, so the board can start doing what it should have done months ago: Start cutting line items for which it has earmarked money that must be used to cut the tax levy.
Board members appeared stunned at the revelations of spending in excess of the current budget, and about the extra state aid.
Where to from here? More public scrutiny.
Following the meeting, the residents who turned out for this meeting expressed alarm at the budget the board planned to vote to approve tonight. Members of the audience said there are lots of questions for the board to answer now — and according to some, they will be bringing more of their neighbors to the next board meeting.
It seems some of the board members themselves will be asking a lot of questions about this budget. Where did over a million dollars go? Why wasn't $1.5M in extra state aide earmarked for tax reductions?
And why did Dincuff — who promised last summer to give $247,310 back to taxpayers — keep that money in the budget to be spent? Why did it take a crowd of angry residents to get him to suggest taking it out of the budget?
Dincuff then tried to focus the board on finding ways to cut the $247,310 — implying that's all they should cut. He seems to still be pretending he can keep the other $2.5M of state aid that the board never had in its budget to begin with.
Members of the audience stated after the meeting that they will be back — and their goal is cuts of $2 million – $3 million. Some felt Tewskbury has set a reasonable bar that CTSD must meet.
Still gaming the system
Former school board member Grace Hoefig spoke during public comment, and suggested that rather than cut all the excess cash and use it for tax relief, the board should prepare a public relations drive to "explain" why it needs to keep the extra funds.
Dincuff applauded the idea and some other board members seemed to view this as a fresh way to keep gaming the system of school property tax relief. Why give money back to taxpayers, if you can have a good go at explaining why money you never said you needed is actually necessary? It seems clear where the district's public relations "spins" were coming from for many years.
Still hiding money
The board has been hiding money again. And now the public knows. This budget has a long way to go… Will it attract the attention of the governor's office?
Board member Maria Grant did not suggest an online survey to find out how much money taxpayers would like to see cut from the budget. Clinton Township councilman Harmen Vos sat at the back of the auditorium. It is unknown how he got to the meeting.
: :