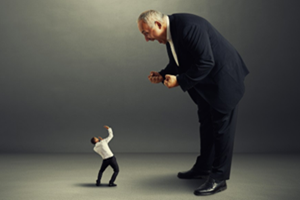 Curtis Leeds has been "disappeared" by TAPinto, the New Jersey news chain whose Flemington/Raritan franchise Leeds ran for the last four years.
The well-known reporter and former editor of the Hunterdon County Democrat newspaper ran the TAPinto Flemington/Raritan online news site from June 2015 through December 2019.
Investigative reporting gets "disappeared"
Over the past 30 years, local investigative journalism didn't get any better than Leeds. At TAPinto alone, he doggedly ran down controversial stories such as how school boards spend their money, the potential hazards of taking your dog to PetSmart for grooming, and how local officials kept secret from a family the details involving their loved one's death in a fatal ATV crash.
To get the facts, Leeds often spent his own money to hire lawyers, and then went to court to obtain public records that revealed how government really works.
After he left TAPInto's group of franchised news sites at the end of 2019, Leeds started a news site of his own – altHunterdon.com. We stumbled across the pre-launch version and eagerly awaited Leeds' first columns. Then Leeds' new site disappeared.
WTF?
Cease and desist being the new alternative!
Leeds told ExMayor.com that TAPinto howled about his alternative news site, and sent him a cease-and-desist order threatening him with a lawsuit if he didn't shut it down and "disappear" for a year.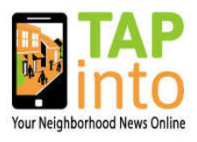 According to Leeds, TAPinto claims altHunterdon.com violated a non-compete agreement (NCA) Leeds had with TAPinto. Leeds and his attorney say the NCA is invalid. They contend TAPinto ignored the NCA when it was convenient to do so — but then the franchisor cited the NCA when it wanted Leeds' site taken down.
In a time when most local news reporting is little more than press releases, police blotters, school sports and reprints of syndicated articles, Leeds was one reporter who looked under the rug and delivered the inconvenient truths on Hunterdon County government. His editions of TAPinto Flemington/Raritan were chock full of incisive stories about what local and county government seems to be hiding.
It makes you wonder what TAPinto is really thinking, and what kind of local news outlet it really wants to be. It is worth noting that TAPinto founder and CEO Mike Shapiro launched his online news chain as an alternative to local newspapers and originally named it The Alternative Press — TAP. (Get it?)
Curtis & Goliath
It seems Shapiro has forgotten how he got his start in the news business. In a 2014 press release announcing his website's name change, Shapiro said:
"The Alternative Press… was the alternative to the local hardcopy newspaper…Today, we are no longer the alternative. We are the press covering our towns."
Now a chain of 80 online news sites, TAPinto plays Goliath to Curtis Leeds' David — the well-established news magnate deploying his corporate lawyers to knock down Leeds' altHunterdon.com before it could stand up. Shapiro seems bent on killing competition and news alternatives.
But this is not just a story about a little guy growing into a big guy that can squash the next little guy. This is about the lack of real, investigative news reporting in Hunterdon County. Read Shapiro's statement about TAPinto's mission:
"With the decline of local newspapers… in many towns, if we are not reporting on it, there is no one reporting on it. We take this responsibility and commitment to report on the news in our communities very seriously."
TAPinto's serious attention seems to be focused not on reporting local news, but using lawyers to hide the truth and to block any new publications from reporting the news. Isn't there enough news to go around?
Why you should care
With altHunterdon.com shut down, Hunterdon County residents now have virtually no independent source of news about their local and county government's activities. ExMayor.com welcomes more news outlets and additional points of view.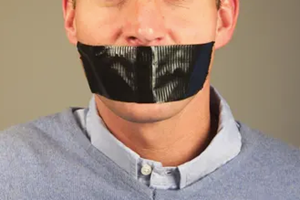 So, why does a corporate entity run by a CEO living in Florida want to suppress independent news publishing and reporting?
While the Hunterdon Democrat, the Hunterdon Review and the new TAPinto send reporters to selected town government meetings and report the proceedings, none of these news outlets ever look under the rug of municipal and county government operations or ask the hard questions Leeds has long been known for. Now under new management, TAPinto Flemington/Raritan seems to run little more than press releases and youth sports, which apparently reflects the franchise's "commitment to report on the news in our communities."
Readers may ask, "Why should I care?" about the squabble between TAPinto and Leeds.
But the better question is: "What was Leeds working on and preparing for publication that has been suppressed by TAPinto?"
The answer to the second question may shock you. And TAPinto is not the only entity that wants Leeds to just go away and STFU.
: :
The comments below were submitted to ExMayor.com by the new publisher and owner of the TAPinto Flemington Raritan franchise.
February 8, 2020
This is regarding your website story posted earlier today on Facebook pages. For clarification, I am the publisher of the TAPinto site handling the business side; Audrey Blumberg (longtime experienced journalist, Woman Journalist of the Year in Somerset County) is the Editor in Chief. She supervises an expanded staff of five very experienced reporters with years of traditional journalistic experience who cover school board, Flemington Borough, Raritan Twp, Freeholder meetings, and school sports, community events for a wider community footprint than before.
I've known Curtis Leeds as a friend and colleague for 25+ years and have nothing but praise for him as a reporter with an excellent work ethic and sense of humor. However, the assertions in your "story" are inaccurate. TAPinto Flemington Raritan is committed to continued coverage of all issues of concern, community events, and the news in an objective and fair manner. Anyone who posts responding to your story can reach me at +19088926859 or jnovick@tapinto.net.
Regards, Joey Novick, Esq.
Publisher TAPinto Flemington Raritan