The April 21, 2010 Hunterdon Review raises the question, Has this year's Clinton Township ballot been hijacked?
Is your vote being manipulated? Looks like.
The candidates you will see way up on top of the ballot — in the coveted "party line" — were put there by a party boss — Darin Vogel — who isn't even on the Republican Committee. Without consulting the entire Clinton Township Republican Committee (CTRC), former member Darin Vogel has already decided that he and his political friends will get the best spots on the ballot.
Other Republican candidates, including a sitting mayor, a former mayor, a former council member, and other incumbents have been thrown off the party line by Vogel — poof!
Having top billing on the ballot often determines who gets elected, because many voters vote for whoever is on "the party line."
Let's pick through the Review's article to make sense of all this:
Darin Vogel, who is the municipal chair of the committee moved his residence from District 9 to District 10 in November 2009.
Yah, we know that's true. He hasn't lived in District 9 since last November.
According to the New Jersey statute on elections, "when a member of a municipal committee ceases to be a resident of the district from which elected, a vacancy on the committee shall exist… a vacancy… shall be filled for the unexpired term by the remaining members of the committee in the municipality in which the vacancy occurs."
Yah, that's true, too. You move into a different district and by law your committee seat is vacated. No no one has to "fire you" and you don't have to resign. Your seat is automatically vacated.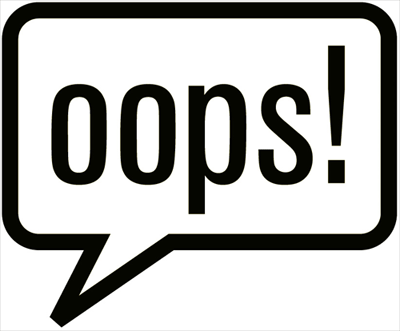 Mysteriously missing in this whole episode is the Vice Chair of the CTRC, Antje Doyle. As the next in command since Vogel's seat was vacated, it's her responsibility to notify the rest of the CTRC members and to convene the group so they can vote to fill the vacant seat. That's her job — to ensure that the Republicans of district 9 are fully represented. Doyle has convened no such meeting. She has given no notice to the rest of the members or to the Republicans of district 9 that Vogel's seat has been empty since last year.
Antje Doyle has allowed Vogel to appear to still be a CTRC member when he is not. What are these two up to?
Based on the statute, Vogel should have stepped aside, but he did not resign his post in District 9 or as municipal chair because, "I did buy a house in District 10, however I have not sold my house in District 9… as discussed with the county chairman, Mr. Henry Kuhl some time ago, upon selling the house I would resign the seat. I intend to do this… the position of municipal chair, which I currently hold, does not require being a committee member. The county chaiman indicated to me his preference, for continuity sake, that I continue in that role until the election which is a little more than six weeks away."
"I intend to do this…" Famous last words. Vogel has "intended to do this" for over five months. Yet he has never bothered. And now he claims Kuhl told him to "continue in that role" for just "a little more than six weeks"?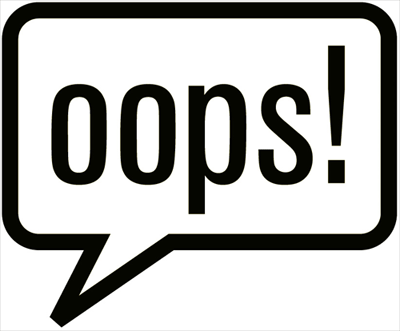 Christine Yates, second in command of the HCRC, says Kuhl has been in Europe, but upon his return intends to tell Vogel to resign his seat. Kuhl didn't know for 5 months that Vogel's seat was vacant? Vogel didn't tell him?
The Review says Vogel has violated a New Jersey statute. Where are the Republican Party Cops? Why hasn't Vogel been stopped?
Vogel says he bought a new house — in Hook Mountain, in voting district #10. He says his old house, in Annandale (district #9), is for sale. When he moved to the new house five months ago, he did not give up his CTRC seat. He kept the seat. A few weeks ago, he filed to run for CTRC in district #10, a different district.
Nice trick! Live in one house, file to run in that district. Don't sell your other house, keep serving in that district. Nice political game! Work two districts at the same time! Who's gonna know?
Kuhl is out of the country and unavailable for comment. Christine Yates, vice chair of the Hunterdon County Republican Committee said, "You can only have one legal residence. The county committee pretty much follows election law. It's where your residency is."
Oops the voter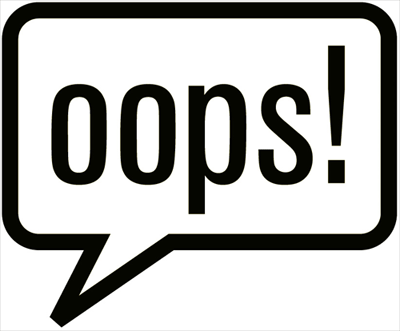 s got screwed!
Oops, Darin! Your boss — big Republican political boss Henry Kuhl — is out of town! You can claim anything you want while the boss is away. But look out — the party official left in charge while Kuhl is in Europe says you are fibbing.
Mary Beth Hurford, deputy county clerk said, "You have to be a county committee member to be a municipal chair. The municipal chair is the chair of the county committee members" in a given municipality.
Oops, Darin! The county clerk's office piles on and says you're making up the rules as you go along. And, Man, have you been making it up…
According to Yates, the municipal chair "decides which people running for county committee get the 'regular Republican line' along with the freeholder candidates," and the party slogan "Hunterdon County Regular Republican Organization."

Vogel, who is now running in District 10, designated himself and his running mate, Lisa Maul as the candidates to run on the regular Republican line.
Oops, Darin! You're not even on the committee and you're deciding who gets to use the party slogan and who gets top billing on the ballot?
And you gave yourself and your new running mate, Lisa Maul, the coveted spots on the ballot? Lisa Maul?
Isn't Maul the respected former Clinton Township school board member? How'd she get into this? (It seems former school board members have found a new home in Clinton Township politics, led by former NHVSD school board president Peter Marra, who is now on the town council. Vogel backed Marra, Jim Imbriaco and Spencer Peck for council last year — and gave them the party line over incumbent councilman Steve Krommenhoek.)
And just where is the rest of the Clinton Township Republican Committee (24 elected members whose job is to represent Republicans in their districts)? They're supposed to convene and discuss and vote on who should get "the party line" on the ballot. CTRC members confirm that Vogel and Doyle did not convene any meetings to discuss who should get the line. Vogel did it all on his own.
Who needs an elected committee? Vogel has designed the ballot — and hijacked the Clinton Township primary election. 
The four-year incumbents, Carol Nemetz and her husband, former Township Councilman Steven Krommenhoek are outraged.

Nemetz said, "He's worked with Henry Kuhl to kick my husband and I off the party line. I got an email from Henry saying the chairman of the Clinton Township Committee chose himself…We're supposed to meet (as a committee) and recommend who gets the line, but Henry can over ride that because he owns the slogan and is the campaign manager of the top guys on the line," in this case Rep. Leonard Lance and Freeholders William Mennen, George Melick and Rob Walton, plus county sheriff's candidate James Paganessi.
Who-wee. Now Henry Kuhl's dirty laundry is hangin' in the breeze. If you can bear it, follow along and take a look…
In fact, Kuhl's email said, "Apparently someone else has already filled the slot in your district. This was done according to the president of the Clinton Township Club."
Henry: You mean Darin Vogel, who isn't even on the committee any more, decided who got the party line on the ballot? But, Darin said you make that decision… And you said Vogel has to resign his seat! How is it that Vogel controls the ballot?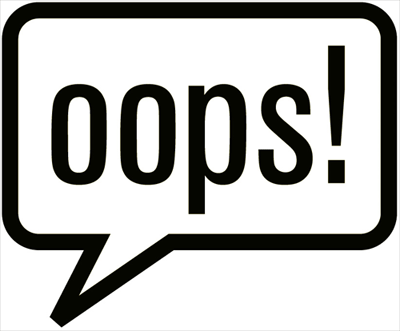 For years, Kuhl has said that he gives the top spot on the ballot and use of the party slogan to incumbents. So, why did none of the incumbents that Vogel doesn't like not get the slogan?
How long has this been going on? In 2007, a group of elected CTRC members sent out a press release describing Republican shennanigans. Rather than convene the CTRC membership to vote on and endorse candidates for ballot position, the chair of the CTRC at the time was polling only certain members by phone — and deciding to whom to award the line several days before the filing deadline. This meant that some candidates who filed on time were never considered.
In 2007 Kuhl promised he would put a stop to the funky dirty dealings and play fair. Lotsa luck. Vogel says everyone else is wrong and he's right:
Vogel said, "Headquarters requested in writing all those interested to contact them early on (at least a month before) and to submit the request for slogan to Headquarters. Neither Carol nor Steve, from what I know, let headquarters, Henry or I know that they intended to run or request the slogan. Procedures were laid out for proper planning and I assume they requested the slogan of Henry at the very last minute."
Oops, Darin! The deadline to file for the election was April 12. You mean the party decides who gets the line and the slogan before everyone has filed? Isn't that illegal?
Oops, Darin! You claim Henry made the decision? Kuhl says you decided:
Nemetz and Krommenhoek hand-delivered a letter to Kuhl and Yates on Thursday, April 8, requesting the line and slogan. Yates confirmed its receipt and said, "I asked (Kuhl) about it on the ninth. He said he's going to do what the municipal chair said."
Oops, Henry! Someone's being dishonest. Vogel told another committee candidate that it was all Kuhl's decision and confirmed that the decision about who was getting the line and the slogan was made on April 9 — three days before the filing deadline. Another candidate who did not file until April 12 — on time — says this means he wasn't even considered for the slogan.
Antje Doyle, vice chair of the Clinton Township Republican Committee is also out of the county and unavailable for comment.
Has Doyle been in Europe since five months ago when Vogel's seat became vacant?
Republicans in Clinton Township don't have to deal with Democrats on the ballot. Damned good thing — it's hard enough dealing with the dirty dealings of their own Republican party officials — Henry Kuhl, Darin Vogel and Antje Doyle, who seem to have once again hijacked the ballot.
Henry Kuhl is running again this year to retain his seat as Chairman of the Hunterdon County Republican Committee.
Darin Vogel is running for Republican Committee in district #10 on June 8, in an election certified by the County Clerk and the New Jersey Board of Elections.